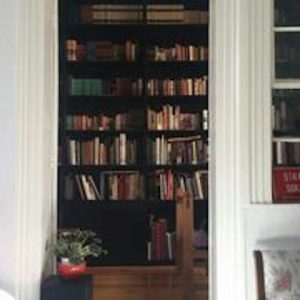 Hane (means dwelling in Turkish) is a magnificent book café in Ayvalık, a seaside town on the north-western Aegean coast of Turkey. The town is surrounded by the archipelago of Ayvalik Islands, which face the nearby Greek island of Lesbos.
The owners told us that the need for a place to read, as well as displaying and keeping the books they own, led them to open the café.
For Hande, one of the owners, this is a place of tranquility, to the extent that she likens their café to a 'mother's bosom'.
Books are not for sale. You need to sit there to read. Many people come to study too, particularly the people who take Greek lessons in Ayvalık.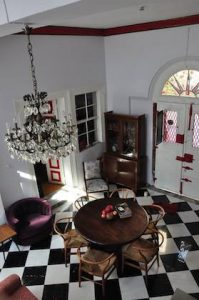 Hande is in charge of the delicious food too. She says cooking something new everyday is fun. For her, cooking finds a whole new meaning if she can offer her customers an exquisite version of something they already know, say a bowl of lentil soup. When we visited the café, Day's Menu had grilled mutton intestines with oranges in addition to artichokes with carob beans and grape molasses. A testament to Hande's spirit of putting fun and sense into cooking!
The owners say that they opened the café with local people in mind and not the tourists. At first they expected to close during the summer but after a short period of 5 months, during which they had made so many friends, they knew they had to be there all year round. They point out that the prices are reasonable enough, even for students.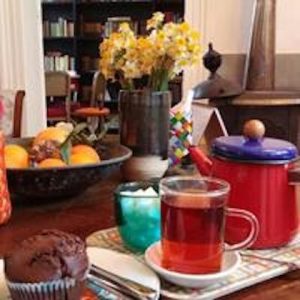 We learnt all this while enjoying home made croissants and ginger tea! This place is Hande's dream of 20 years. Settling here was possible only now, 20 years after she had bought a house in Cunda, the largest of the Ayvalık Islands archipelago, off the coast of Ayvalık.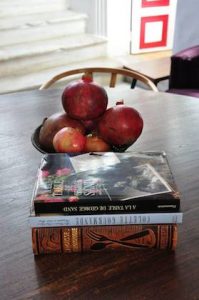 Café needs to be seen, as it is far more exquisite than all the spoken and written comments.
Address: Çifte Çeşme Sok. No: 55, Ayvalık, Balıkesir.
Tel: +90 266 312 41 98
Closed on Sundays and Mondays. Open other days from 9:30 till 19:00
https://www.facebook.com/haneayvalik/