The Good Earth – Pearl S. Buck – 1931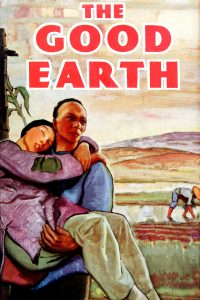 Reviewed by: Joanna
Pearl Buck certainly did deserve the Nobel Prize. In The Good Earth, she distils her knowledge of China and its peasants into a simply-written story that is almost like a fable.
Wang Lung gets a wife, a kitchen slave married off by the rich mistress of a wealthy house. The slave O-Lan is ugly, cruelly treated by her rich owners and was "the slave of slaves" but is now mistress of her own house. She brings wealth and much luck to Wang Lung.
Wang Lung at first appreciates the benefits brought by O-Lan, but as they grow wealthy, he drifts away from his hearty peasant roots and his plain, faithful wife.
If you haven't read this, you really should. The language, the story, the depiction of Chinese life before the Revolution are really wonderful.