About ReadLit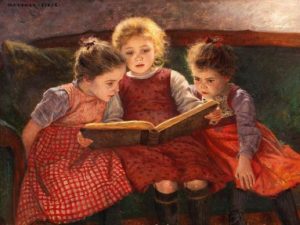 'Three Girls Reading' by Walter Firle (1859 – 1929)
We are a group of friends who love to read. We also love everything about books, from cover designs to their depictions in art. We love libraries, book cafés, bookstores and book clubs. We love bookmarks, dust jackets, fonts, words, pages and chapters. We love authors, poets, illustrators, publishers and fellow readers.
Our website came about in 2000, when we wanted to share our passion with other book lovers. At first our website was just a platform to exchange book reviews. It grew over the years and gained committed followers. In 2016 we had a new design and a re-launch. We are very happy to offer a place where book lovers can congregate, be friends, discuss their latest readings, and perhaps even learn something new.
Thank you for visiting. Please participate in any way you wish or just enjoy fellow book lovers' contributions.
Reach us at Team@readlit.com