Things Fall Apart – Chinua Achebe – 1958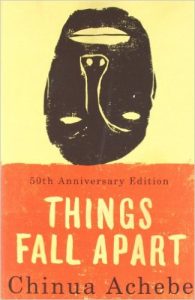 The following is a compilation of discussions and reviews from the previous version of our website. We hope you enjoy these older deliberations. Just beware, there may be spoilers in here. To add your own review or remarks, please scroll down to the comment box. — ReadLit Team
Posted by guillermo maynez on 19/11/2015, 12:27:36
Before this, I had only read (with our former book club) a book by an African author: "A Grain of Wheat", by Ngugi Wa Thiong'o. I liked it well enough. Now I read what is surely the most famous novel by any African author, and found it really excellent. I'm sure most or all of you have read it. Things Fall Apart by Chinua Achebe has one crucial strength: he never presents the Igbo traditional culture as saintly, paradisiacal or even peaceful. Okonkwo is a violent, macho guy even by his community's standards. The reader may understand the fact that he wants to thoroughly dissociate from his father's image (the usual good-natured loser), but the harshness with which he treats his wives and children is sometimes appalling. Nor he fails to recognize several advantages of the Western civilization accruing on the Igbo communities: stores, hospitals, schools. Nevertheless, the whites are cruel and haughty, indifferent to the emotions of their new subjects and disruptive of their communities and culture which is, like every other culture, questionable but not necessarily worse. This ambiguity makes for a powerful tale, far from preaching or simple nostalgic romanticism.
What do you think of it?
~
Posted by Lale on 20/11/2015, 13:15:23
I absolutely loved this book. Sheer brilliance. "Proverbs are the palm-oil with which words are eaten."
The irreversibility of colonialism is devastating and frustrating.
~
Posted by Sterling on 21/11/2015, 10:55:30
I haven't replied sooner because I have not read Achebe. I've always intended to do so, but I've been put off by my understanding that the book is supposedly a direct response to Heart of Darkness, which Achebe found to be deeply racist. Considering that HoD is a resounding indictment of colonialism that makes clear that the debased condition of the Africans in the story is a direct result of European intervention, this seems to me a seriously mistaken reading of Conrad's great novella. As a result, I've been a bit put off. Still, I'm aware that it is the most famous novel in English by a sub-Saharan African author, and I intend to read it.
Posted by guillermo maynez on 24/11/2015, 11:07:50
That was exactly the reason I, too, was put-off of it for a long time. But the other day I was wandering through my back-room shelf, one of those moments when one is happily at a loss about what to read next, and I decided I would read the book I had not read from the first row (the uppermost), which was farthest to the left. As it is arranged in alphabetical order, that turned out to be Achebe's. So I read it, and totally forgot about Conrad, as there is no trace of him or his book in "Things Fall Apart". In fact, as I said, one of the things I liked about it is that Achebe never depicts tribal, pre-European African life as bucolic or peaceful. I think it is a brutally honest portrait of Igbo machismo, violence, and cruelty. Which, of course, does not also forgive Europeans for their own brutality and insensibility. I will forget Achebe's nonsense against the great Conrad.
~
Posted by Lale on 6/12/2015, 10:02:57
I recently read Things Fall Apart and as Guillermo's review states, I was impressed by the fact that the Igbo community was represented in all its faults, as realistically as possible.
I liked the book very much.
It was one of the books of Literature in Global Context, a course I am a Teaching Assistant for. The books we read were:
Chinua Achebe, Things Fall Apart
Salman Rushdie, East, West – I quite liked these short stories.
Marjane Satrapi, Persepolis – LOVED IT – You must all read this graphic novel.
Junot Diaz, The Brief and Wondrous Life of Oscar Wao – Brilliant
Junichiro Tanizaki, Naomi – LOVED IT.
Lale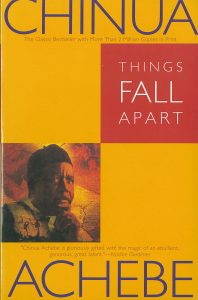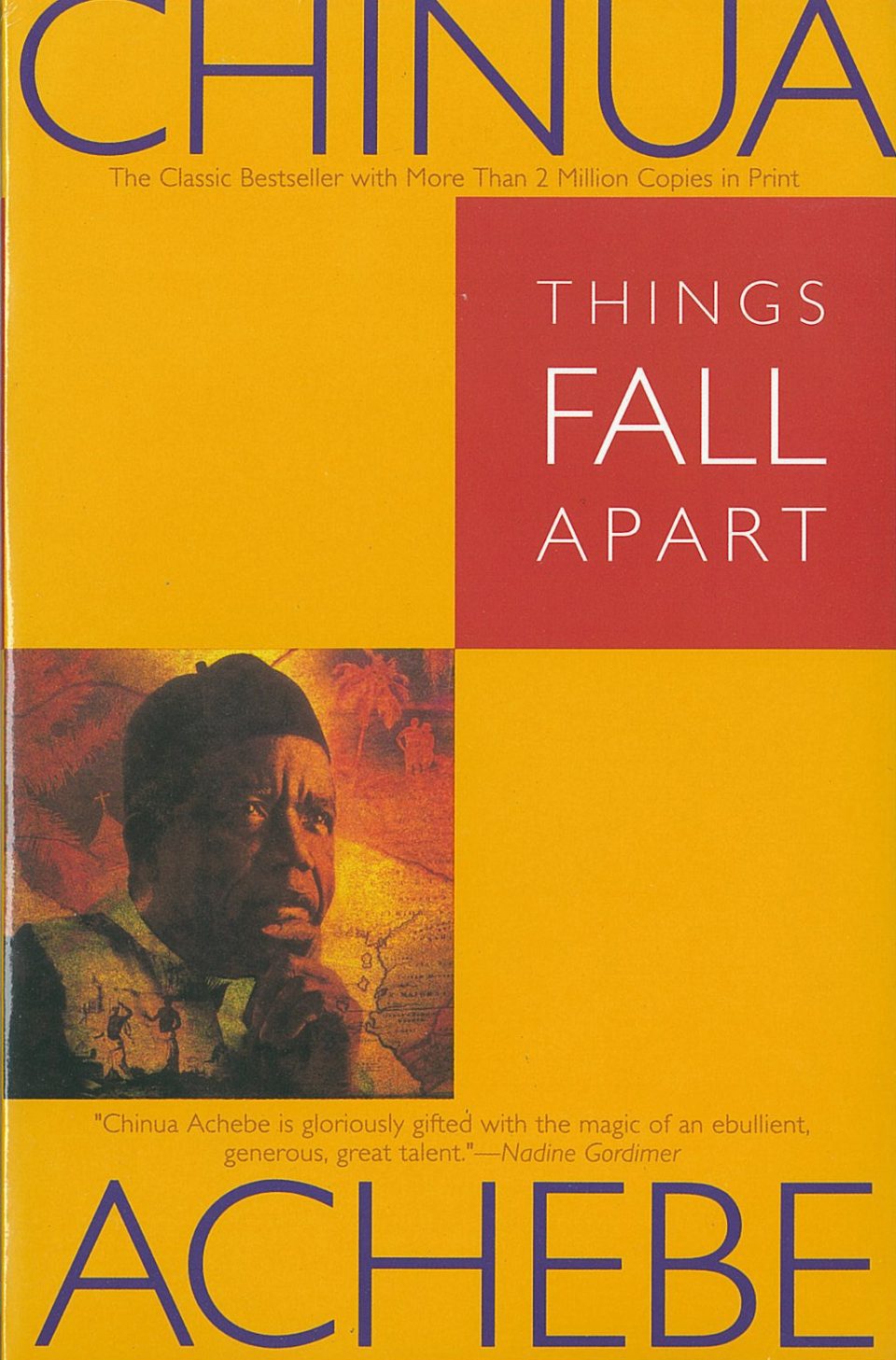 Posted by Sterling on 8/12/2015, 16:07:47
Yes, isn't Persepolis wonderful? I've read relatively few graphic novels, but Persepolis is definitely one of the very best.
~
Your comments are very welcome. Please sign in and use the contribute box below to write a review or to add your comments. You may also enjoy our Talk Literature page for active discussions.