The World of Jeeves – P. G. Wodehouse – 2008
Posted by Lale on 25/4/2001
I just found out that Sir P. G. Wodehouse had written a minimum of 97 books.
Can you beat 97 books in a life time?
Lale
~
Posted by Muharrem on 19/5/2001
His greatest achievement was writing the same book 97 times and making them eminently readable despite this. I should know, I read most of them.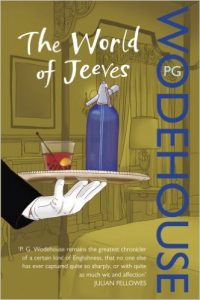 Posted by Kemal on 21/5/2001
All I can say is I wish he'd written another 97 books! He is the greatest comic writer. Who else could come up with gems such as:
"Aunt Agatha's demeanor was rather like that of one who, picking daisies on the railway track, has just caught the down express in the small of the back."
"He died of cirrhosis of the liver. It takes money to die of cirrhosis of the liver."
"Percy stared before him like a man who has drained the wine-cup of life to its lees only to discover a dead mouse at the bottom."
"Jeeves lugged my purple socks out of the drawer as if he were a vegetarian fishing a caterpillar out of his salad.
Posted by Lale on 9/10/2016
The World of Jeeves is an excellent collection. Contains most of the stories. Very happy to own it and I recommend it to all Jeeves fans.