The Secret Agent – Joseph Conrad – 1907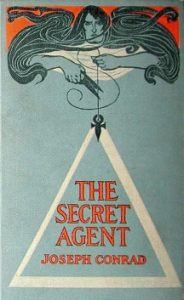 Reviewed by: Guillermo Maynez       Date: 11 September 2002
It is certainly a very good novel, the one that introduced me to Conrad, and glad it did. In this era of totally crazy terrorism, it is good to be reminded of how sick terrorists are, no matter what their political motivations may be. This is a bunch of losers, not only social but human losers: there's nothing in them but a total resentment of people. They hate people in the abstract and the concrete.
As the previous reviewer says, they are well-depicted characters, only none of them is likable. This is a strange case of a book which you keep reading mostrly for the plot and not for the characters. The plot is simply wonderful and the tense, dark, wet and sad atmosphere is masterful.
Something horrible happens, but you can not stop smiling wickedly at Conrad's understated dark sense of humor. He mocks them all and at the same time lets us feel dread and sadness. A great accomplishment, even if Conrad experts rate it lower than the sea-tales.
Reviewed by: Jimena         Date: 11 January 2002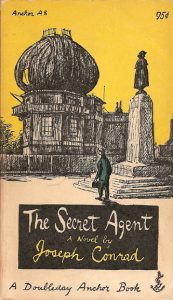 It is amazing how well this terrible story fits into nowadays reality. Terrorism, with all its hideous irrationality and contradictions is masterly depicted by Conrad. And so is human nature. Every single character is treated here as the center of his/her own universe, which results in wonderful psychological creations. From the very Mr Verloc -the secret agent- to an apparently insignificant cabman, all of them are given here the opportunity of redemption, since they are so humanly feeble. The author reaches this goal by arriving at numerous standstills where action seems to be suspended in the air while characters are sunken in deep reflection -or else are aided by Conrad's voice on account of their difficulties to express themselves.
The whole story is encircled in a gloomy atmosphere that turns to be very difficult to escape from. It starts with Mr Verloc's visit to "the embassy" where he is assigned a mission to "justify" his work as secret agent. Being scornfully treated, he finds himself involved in a plot that leads him to take actions he would have never thought of wouldn't he…? Thus, his initial attempt to blow up the Greenwich observatory ends up in a dreadful tragedy whose unspeakable consequences had not been meant by his author.
Although not easy to follow for the non-native reader, which is my case, this appalling and great story is really worthwhile. I am glad I have made the effort.