The Mill on the Floss – George Eliot – 1860
About The Mill on the Floss from The Master by Colm Tóibín: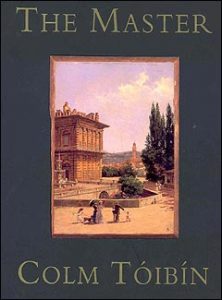 "Oh, I don't agree with either of you then," Minny said, her face bright with excitement. "When you close The Mill on the Floss, for example, you know much more about how strange and beautiful it is to be alive than when you read a thousand sermons."

Gray had not read George Eliot and when presented with a copy of The Mill on the Floss by an enthusiastic Minny he flicked through the pages judiciously.

"She is," Minny said, "the person in the world I most adore, the person I would most like to meet."

Gray looked up quizzically, suspiciously.

"She understands," Minny went on, "the character of a generous woman, that is, of a woman who believes in generosity and who feels keenly how hard it is, practically, to" she stopped for a moment to think, "why, to live it, to follow it out."

"Follow 'it' out?" Gray asked. "What's the 'it'?"

"Generosity, as I said," Minny replied.