Pigs in Heaven – Barbara Kingsolver – 1993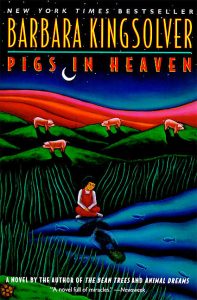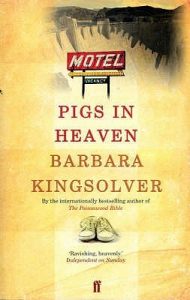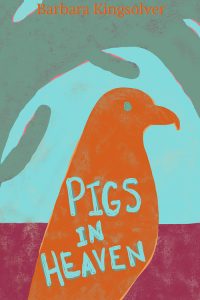 Reviewed by: Tony Thomas  Date: 12 May 2002
Pigs in Heaven, or science fiction about the Cherokee nation:
This book is simply a well-intentioned fantasy of good times and easy solutions. No one who has ever had to deal with the Cherokee nation authorities in Oklahoma, or the racial and political realities across the area Kingsolver writes about would see things like this. Everything here just ends too nicely with the kind of surprise solutions–unknown ancestries etc–more worthy of a Soap opera.
She should know better. I lived with a woman who was part Cherokee and who had to struggle with the Cherokee authorities about some little things that she wanted to do to help her nieces and nephews in the Cherokee nation, and ultimately to help other children. This was a difficult, mean, uncaring bureaucracy, in a hard place, though the people were hardy. This is not the world Barbara writes about. Come to think of it, I am sure Barbara knew this same woman and at least part of her family's history. There is too much sugar candy to the world Barbara writes about here. Would the real world were like this!