The Maias / Os Maias: Episodes from Romantic Life – José Maria Eça de Queirós – 1888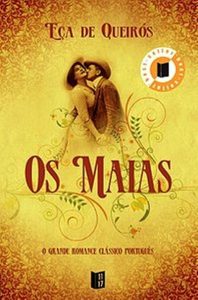 Posted by Joffre on 21/6/2013, 11:49:57
I'm reading The Maias by Eca de Queiros. The cover says that Saramago called it the greatest book by Portugal's greatest novelist. Harold Bloom first lead me to Queiros. I read The Relic four or five years ago.
The Maias is a big book but goes fast. It's something of a family chronicle, I guess. And a portrait of Portuguese society around 1850 or 60 or so. The characters move around, not really going anywhere or doing anything. They drink a lot of champagne, a little absinthe. They talk about the horrors of naturalism in literature. I believe, though, that Queiros is considered a naturalist. I think Zola claimed to have learned more from him than from Flaubert or Balzac. The book is certainly less gritty that the Zola novels I've read, but I haven't read any of the Rougon ones.
I'm not especially excited by the book so far, but I am enjoying it.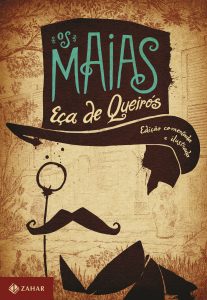 Posted by Guillermo Maynez on 5/10/2015, 12:29:50
One of the greatest novels of the XIX century. It depicts the rise and fall of an upper-class Portuguese family, with all the pathos, humor and satire that characterize this brilliant author. Wonderfully long, I enjoyed every scene.
Posted by Lale Eskicioglu on 5/1/2016, 10:49:02
Here, you can read a very nice and informative New York Times article by Alan Riding:
Lisbon Story, by Alan Riding, Sept. 2, 2007
http://www.nytimes.com/2007/09/02/books/review/Riding-t.html