Hail Galarneau! – Jacques Godbout – 1967
French Title Salut Galarneau!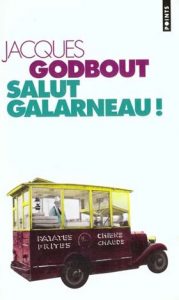 Reviewed by: Amelie Caitein         Date: 26 April 2003
I thoroughly enjoyed this book. I thought it was a wonderful and very real account of a young man's struggle to discover himself in a world, and a place, where culture is highly prized.
Galarneau is a lovable character, and I found much of his explanations and ramblings about his loved ones highly entertaining and, often, touching.
I would recommend it to everyone who enjoys a truly well-rounded read!