Down and Out in Paris and London – George Orwell – 1933
Reviewed by: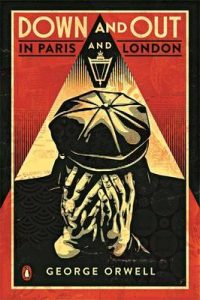 Anonymous      Date: 4 November 2002
A series of interconnected autobiographical vignettes of Orwell's life among the working class and homeless of Paris and London. The day to day troubles of walking from shelter to shelter or selling off clothes to buy food is at times humorous, disturbing and certainly thought provoking. Despite the gloomy subject matter, this was a very enjoyable read full of great chracters and Orwell's unique matery of language and style. Highly recommend.