A Clockwork Orange – Anthony Burgess – 1962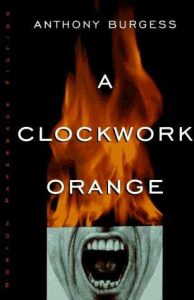 Reviewed by: Faik Genç        Date: 11 October 2004
This is an absolute masterpiece by a very creative writer. I have read the book both in Turkish and English (the Turkish translation was great considering the difficulty in the made up slang used by Alex and his mates), I have seen the 1990 play by Royal Shakespeare Company at the Barbican in London and yes I have seen the Kubrick movie. I disagree that Burgess did not in fact like the movie, he only drew attention to the fact that happenings hidden in the Anglo-Russian slang had to be actually shown on screeen. But he was quated to say "Kubrick was the only man to film it".
All in all a great book and a great movie.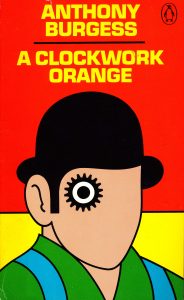 Reviewed by: DanVanDerZee     Date: 10 October 2002
This is one of the best books that have ever been entered into my psychological domescile. The mixture of Russian, English, and American slang is quite creative. Anthony Burgess had an excellent technique in producing his literature. The movie was just a rip off that serves the book no justice. Shit, even Anthony Burgess didn't like the movie.
Reviewed by: Tracy       Date: 5 July 2002
I recommend this thrilling novel to anyone considering reading it or simply looking for a leisure book to read. The language is excellent; sort of like a puzzle to unpiece as the story goes on. I definitely advise you to read the novel in comparison to seeing the movie; you get two somewhat different views. See Stanley Kubrick's rendition afterwards. Go read this book! You will love it!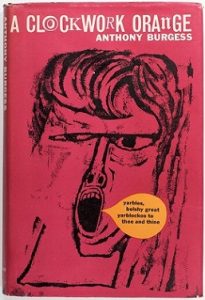 Reviewed by: Alish Erman      Date: 25 May 2001
There are 21 chapters in this book. If you're only seeing 20, you're reading an edited version (put it down). This was one of the better books I read. And it's an easy read. Try it out.
The movie does not do it justice, however.